Distance from Kalpitiya – 7.1 km (14 minutes)
Kalpitiya Diving Center is situated in Kandakuliya, Kalpitiya. It gives the ultimate diving experience for all kinds of divers. It is a safe place to explore the typical Sri Lankan coral reef and reef fish while learning scuba diving and diving in the best reefs in Kalpitiya. The lessons which range from beginner courses to advanced courses, are conducted by experienced trainers in diving.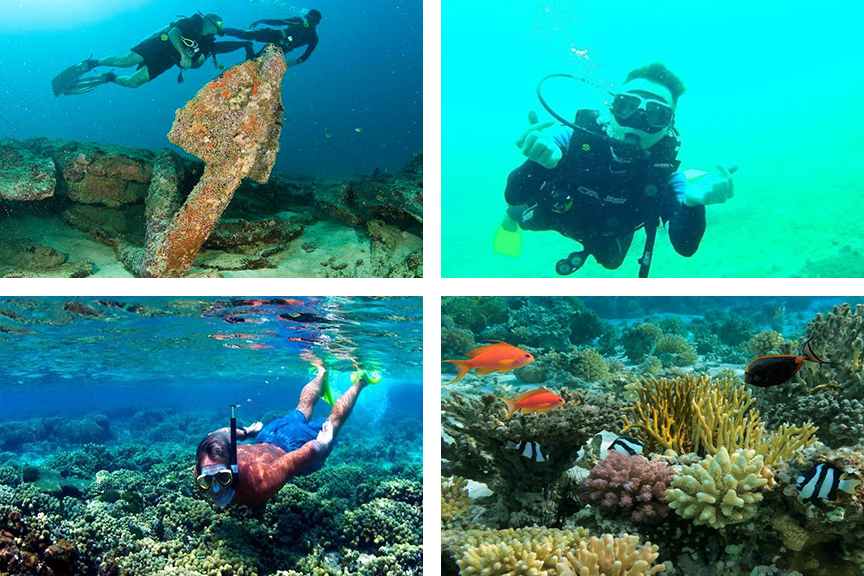 Getting to Kalpitiya Diving Center
From Kalpitiya travel along the Palavi-Kalpitiya Road up to Kandakuliya to reach the Kalpitiya Diving Center situated in Kandakuliya, Kalpitiya.
Google Location