Distance from Kandy – 16.3 km (35 minutes)
Kadugannawa Rock Tunnel is a tunnel rock piercing which is situated along the Colombo – Kandy Road in Kadugannawa in the central highlands of Sri Lanka. The tunnel is a stunning creation built by the British in 1880. It is preserved to this day through a bypass road that was built around it when the Colombo – Kandy Road was expanded in the latter part of the 1980s.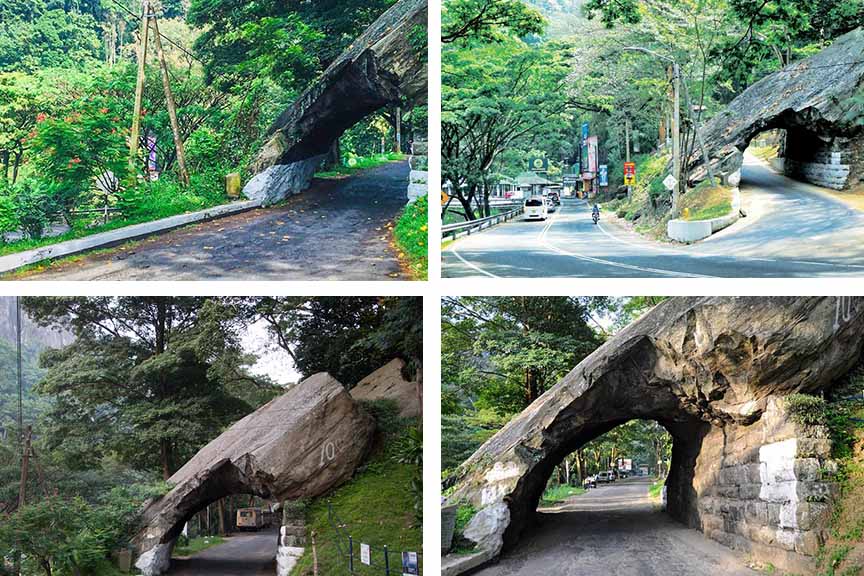 Getting to Kadugannawa Rock Tunnel
From Kandy travel approximately 16 km along the Colombo – Kandy Road passing Peradeniya, Pilimathalawa and Henawala up to Kadugannawa to reach the Kadugannawa Rock Tunnel.
Google Location