Distance from Anuradhapura – 7.2 km (14 minutes)
Jetavanaramaya is an ancient Buddhist stupa which is situated in Anuradhapura. Built by King Mahasen (273–301) of the Anuradhapura kingdom, the stupa once stood at a massive height of 122 m being one of the tallest stupas in the ancient world. Today it stands at a height of 71 m. King Mahasen initiated the construction of the Jetavanaramaya following the destruction of the Mahavihara. After the king's demise, his son completed its construction. The stupa was abandoned following the destruction of the Anuradhapura kingdom. It was later renovated by King Parakramabahu in the 12th century. A part of a belt tied by Lord Buddha is believed to have been enshrined at the stupa. Jetavanaramaya belongs to the "Atamasthana" of Anuradhapura.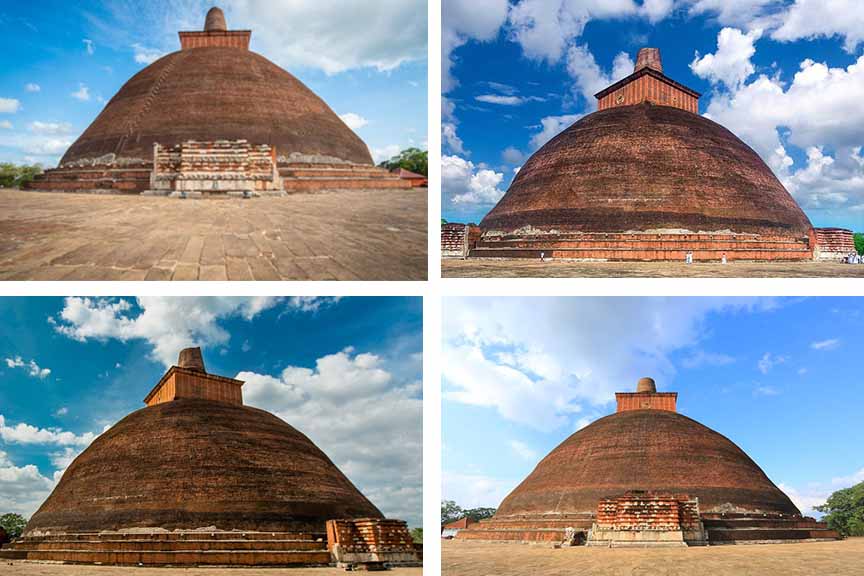 Getting to Jetavanaramaya
From Anuradhapura travel along D.S. Senanayake Mawatha and the Puttalam – Anuradhapura – Trincomalee Highway. Then turn to Halpanu Ela Parallel Road to reach the Jetavanaramaya which is situated along Watawandana Road in Anuradhapura.
Google Location