Distance from Anuradhapura – 5.3 km (14 minutes)
Introduction to Jaya Sri Maha Bodhi
Jaya Sri Maha Bodhi is a sacred fig tree located at Mahamevnawa in the ancient historic city of Anuradhapura. It is a significant religious site for Buddhists in Sri Lanka. Jaya Sri Maha Bodhi is believed to be the southern branch from the Sri Maha Bodhi in India, under which Lord Buddha attained enlightenment. Consequently, it is given a very important place by Sri Lanka Buddhists which makes it one of the "Atamasthana" of Anuradhapura. Jaya Sri Maha Bodhi is regarded as the oldest living human-planted tree in the entire world.
History of Jaya Sri Maha Bodhi
The sacred plant was brought to Sri Lanka by Sangamitta Theri, daughter of Emperor Ashoka of India, in 3rd century BC. It was planted by King Devanampiyatissa at Mahamevnawa in Anuradhapura. Buddhists in Sri Lanka frequently visit the Jaya Sri Maha Bodhi with a strong belief that it brings along significant and positive changes to their lives.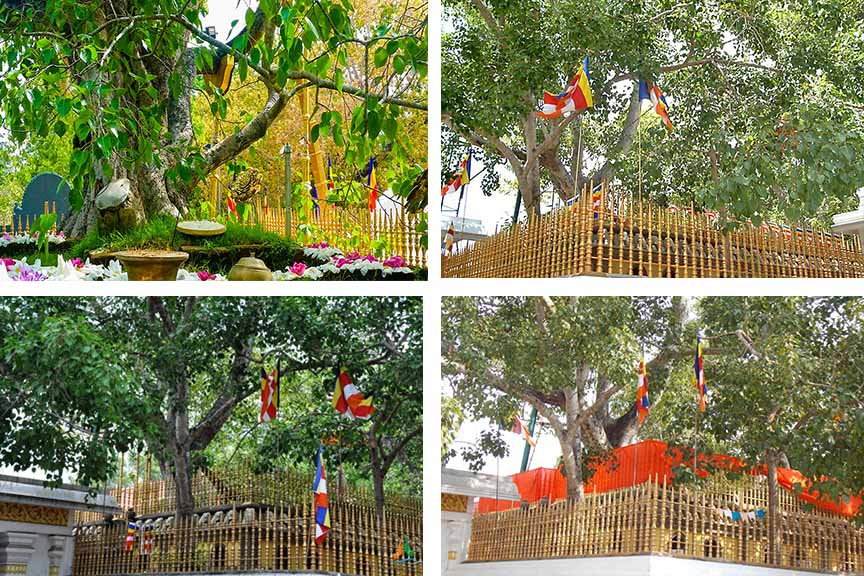 Getting to Jaya Sri Maha Bodhi
From Anuradhapura travel along the Puttalam – Anuradhapura – Trincomalee Highway, New Elkatuwa Road and Mihindu Mawatha to reach the Jaya Sri Maha Bodhi in Anuradhapura.

Google Location