Distance from Colombo – 3.4 km (7 minutes)
Jami Ul-Alfar Mosque also known as Red Mosque is a historic mosque situated on Second Cross Street in Pettah, Colombo. It is one of the oldest mosques in Colombo and hence attracts many visitors and tourists. Construction of the mosque was completed in 1909. It is situated in a prime location in Colombo along with the Pettah Bazaar.
The mosque was commissioned by the local Indian Muslim community based in Pettah with the main aim of fulfilling their mandatory five-times-daily prayer and Jummah prayers on Fridays. The Jami-Ul-Alfar Mosque draws elements from Indo-Islamic architecture and was designed and built by Habibu Labbe Saibu Labbe.
Getting to Jami-Ul-Alfar Mosque
From Colombo go down McCallum Road and go up to Pettah through York Street. At Pettah turn to 2nd Cross Street to find the Jami Ul-Alfar Mosque.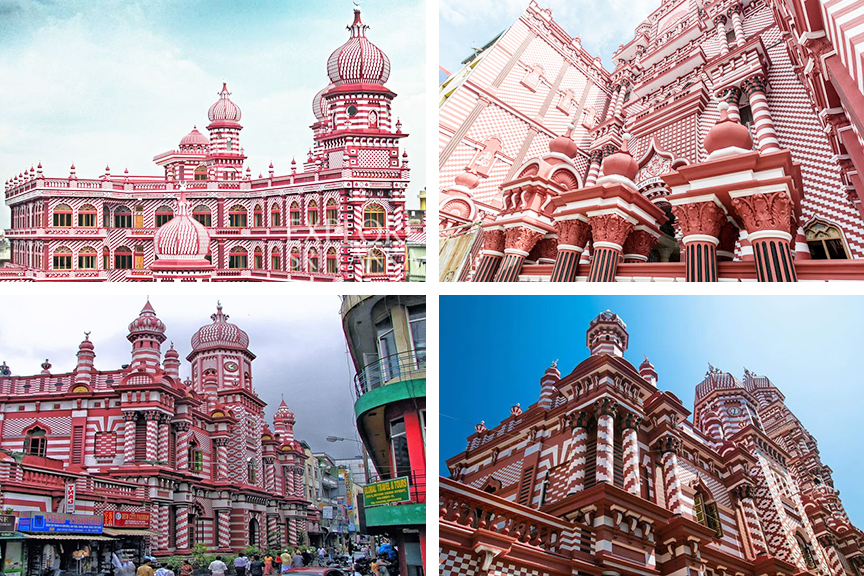 Google Location