Distance from Colombo – 137 km ( 3 hours 25 minutes)
Dehena Ella waterfall is situated in the Ratnapura district. It stands at a height of 73 meters and is sourced from a stream named Gaslabu Ella which makes it known as the Gaslabu Ella among the locals. The water from Dehena Ella waterfall flows via Pandola to the Bambarakotuwa River. According to folklore this waterfall was used as a torture chamber by a king in the past. Hence this was known as "Damana" Ella which ultimately became Dehena Ella with time.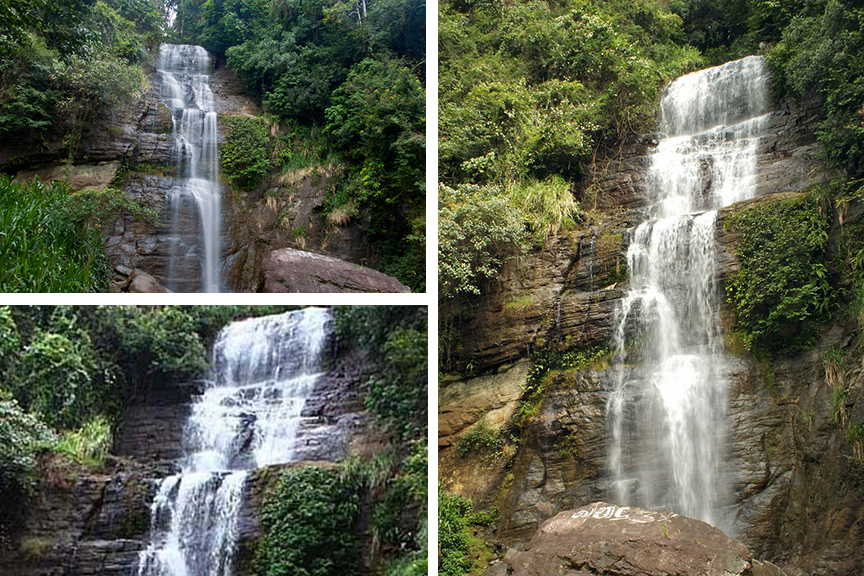 Getting to Dehena Ella
From Colombo take the Ratnapura – Horana – Panadura Highway and go past Wattala, Horana and Ingiriya until Ratnapura. Go along the Ratnapura – Wewelwatte Road to reach the Dehena Ella waterfall.
Google Location