Distance from Colombo – 7 km (25 minutes)
Introduction to Crow Island Beach Park
Crow Island Beach Park is a family-friendly recreational beach park situated in Colombo 15. The park was opened to the public on April 2016 and borders the mouth of the Kelani River. The parks boasts of mangroves, marshes and coastal vegetation. It is a great place to relax, have a walk and enjoy with many restaurants, walking tracks and cycling tracks.
Time to visit Crow Island Beach Park
Although the Crow Island Beach Park is open all day long it is ideal to visit it between 06:00 am and 05:00 pm. Visitors spend an average of 1 hour at the beach park although some stay on to enjoy the time in the park much longer than that.
What you can find at Crow Island Beach Park
Apart from the features of a regular beach park, Crow Island Beach Park also has a variety of other features such as a playground, children's play area, shops and restaurants selling toys, snacks, beverages, food, etc., a timber deck over the sea, mangrove, fresh water lake, walking tracks, bicycle tracks, etc. Visitors can also get a glimpse of the Colombo Harbour from this location.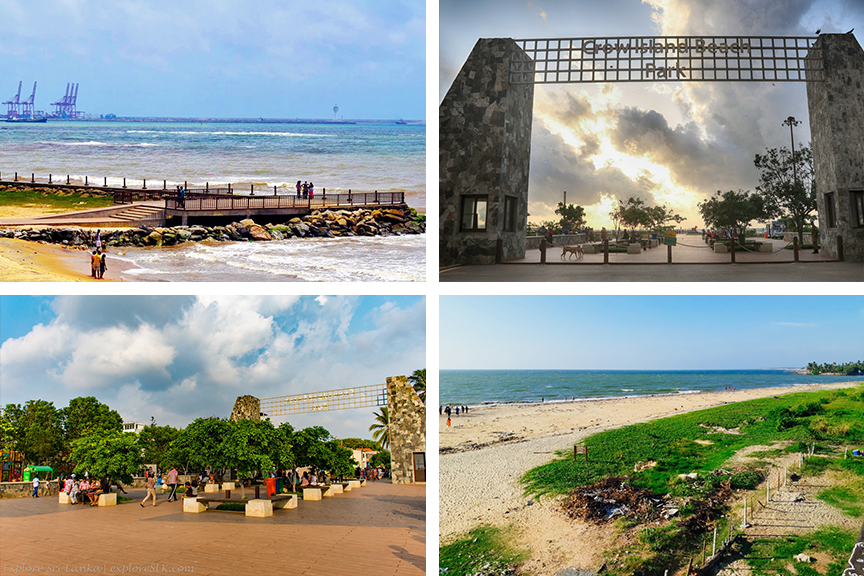 Getting to Crow Island Beach Park
From Colombo travel along Aluthmawatha Road up to Mattakkuliya, Colombo 15 to reach the Crow Island Beach Park.
Google Location