Distance from Colombo – 1.9 km (8 minutes)
A modern touch in batik creations
Buddhi Batiks is a batik clothing and accessories store situated in Colombo 07. It takes a modern and different aspect on batik creations giving it a new look altogether. It is a well-known place for tourists to purchase souvenirs to take back home. There are saris, dresses, shoes and bags with a batik touch. Prices are a bit upscale due to the modernized batik effect the creations have. Darshi Keethisena is the Design Director at Buddhi Batiks.
What you can get at Buddhi Batiks
Buddhi Batiks takes the tradition of the batik industry to a new level by revamping it to create designer fashion clothing and accessories. There largest collection is of saris ranging from satin to chiffon in a multitude of colours complementing each other in a variety of designs. They take up orders for customized designs as well. Apart from well-designed saris, customers can also purchase batik design based dresses, t-shirts, shirts, blouses, skirts, shawls, trousers, shorts, bags and clutches etc.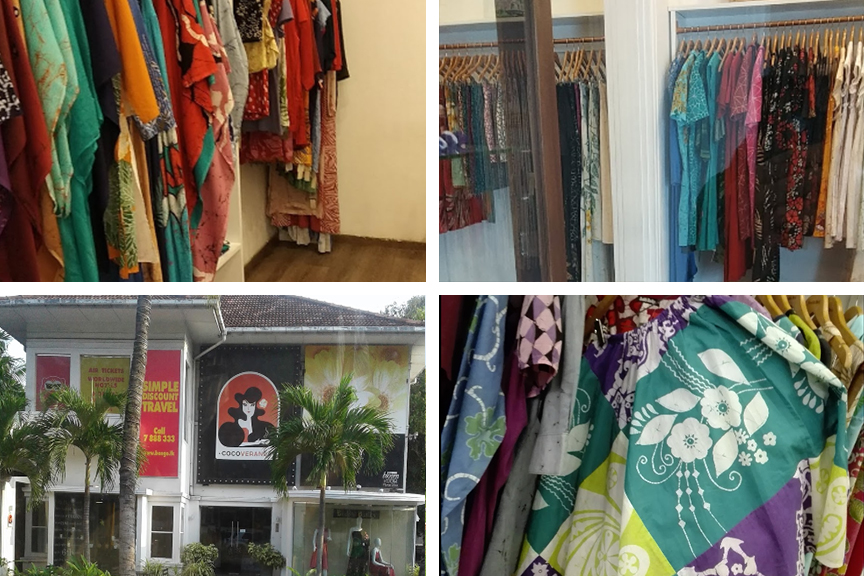 Getting to Buddhi Batiks
From Colombo travel along T.B. Jayah Mawatha and turn to Ward Place to reach Buddhi Batiks.
Google Location