Distance from Kandy – 31 km (1 hour 10 minutes)
Bo Ella is situated in Koondeniya, Mawanella. It is just 3 meters in height with a massive pool at the base. According to folk tales this is a waterfall with a bottomless pool. It is located just a five minutes' drive from the famous Saradiel's Hideout in Uthuwankanda.
The significance of Bo Ella is that it is situated in the only river in Sri Lanka which does not connect to any other river and flows directly to the sea, which is the Ma Oya. According folklore if a stone is tied to a rope and lowered it into the water it will never hit the bottom. Folklore also claims that there is a hidden underwater cave behind this waterfall.
Getting to Bo Ella
From Kandy take the Colombo – Kandy Road passing Peradeniya, Kadugannawa and up to Mawanella. At Mawanella go down on Mallakale Road to find Bo Ella.
1. Head southwest on Baladaksha Mawatha towards William Gopallawa Mawatha.
2. Continue onto Gannoruwa Road.
3. Turn onto Colombo – Kandy Road.
4. Turn onto Rambukkana – Mawanella Road.
5. Turn onto Danagama Road.
6. Turn onto Weganthale Road.
7. Turn onto Mallakale Road to reach Bo Ella.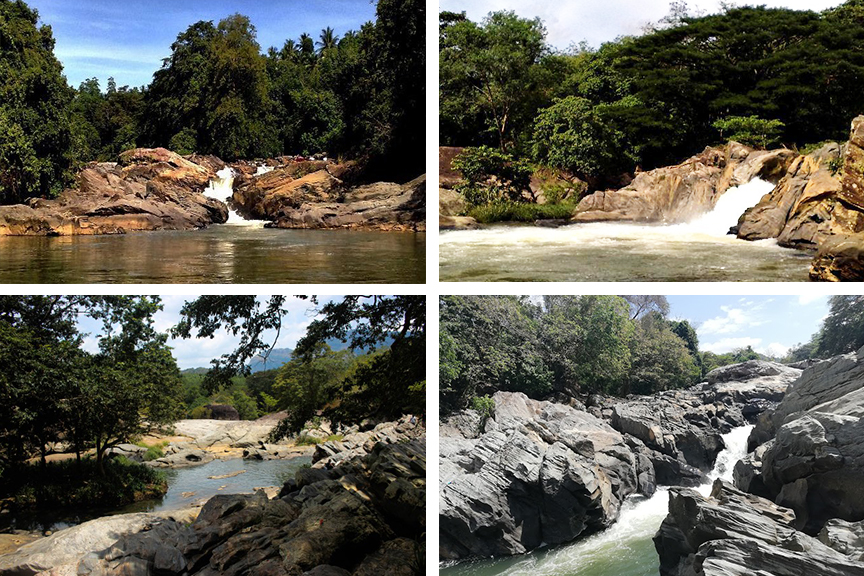 Google Location