Distance from Matale – 16.3 km (34 minutes)
Bambarakiri Ella waterfall is situated in the picturesque Knuckles mountain range, close to Rattota town in Matale District. It is a small fall of 3 meters in height. Caution should be taken when bathing here as it has claimed the lives of many. There is an old suspension bridge spanning the waterfall which adds the finishing touch to an already beautiful view of Bambarakiri Ella.
There is a wide variety of flora, fauna and various types of birds in the area surrounding the Bambarakiri Ella Waterfall.
Getting to Bambarakiri Ella
From Matale travel along the Matale – Illukkumbura – Pallegama – Giradurukotte Road passing Rattota up until Laggala. At Laggala turn to the Matale-Laggala Road to reach the Bambarakiri Ella Waterfall.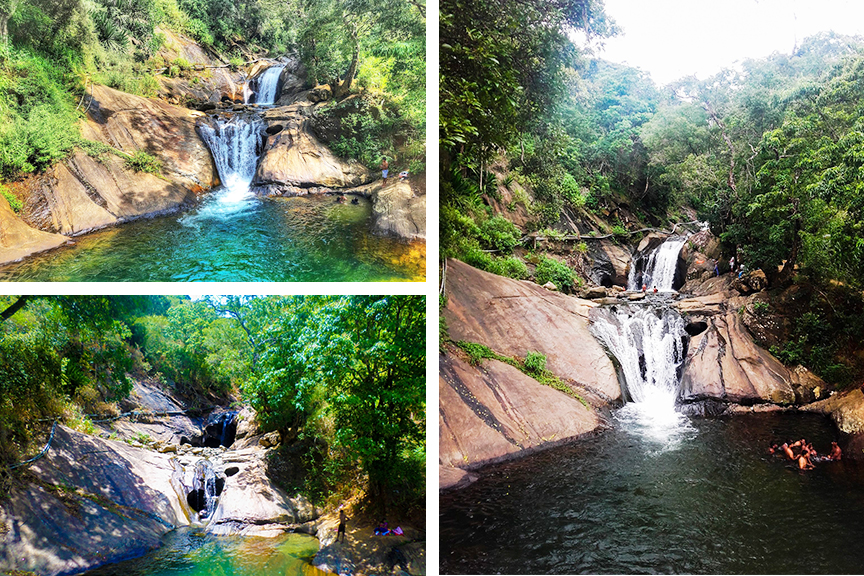 Google Location