Distance from Anuradhapura – 6.2 km (12 minutes)
Atamasthana are eight sacred places situated in the ancient city of Anuradhpura. Lord Buddha had visited these eight sacred places during his three visits to the island. The Atamasthana consists of the following religious sites in Anuradhapura.
Jaya Sri Maha Bodhi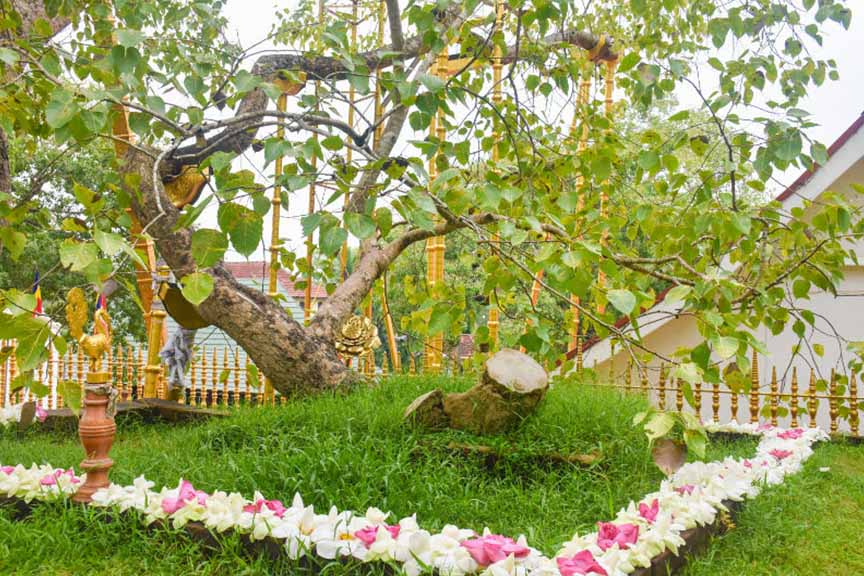 Jaya Sri Maha Bodhi is believed to be the southern branch from the Sri Maha Bodhi in India, under which Lord Buddha attained enlightenment.
Ruwanweli Maha Seya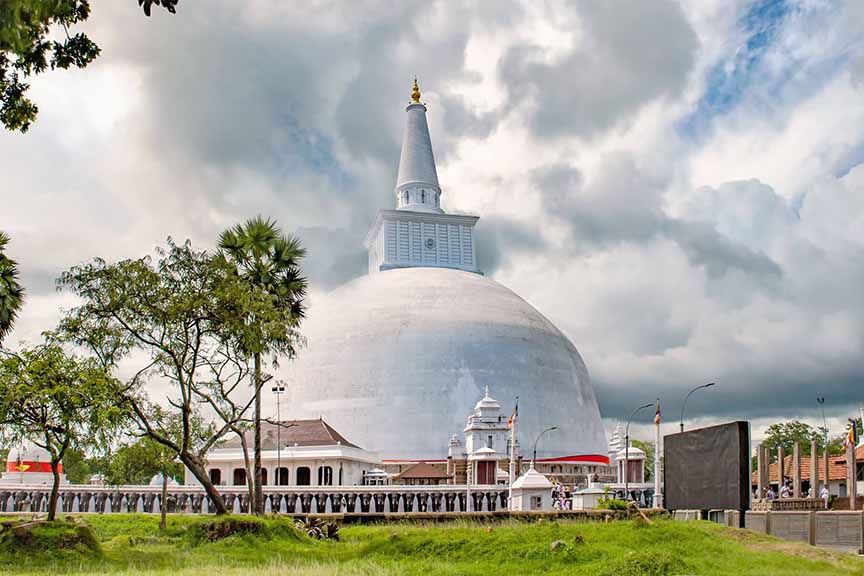 Ruwanweli Maha Seya was built by King Dutugemunu in 2nd century BC and is regarded as a highly sacred and important religious site by Buddhists from around the world.
Thuparamaya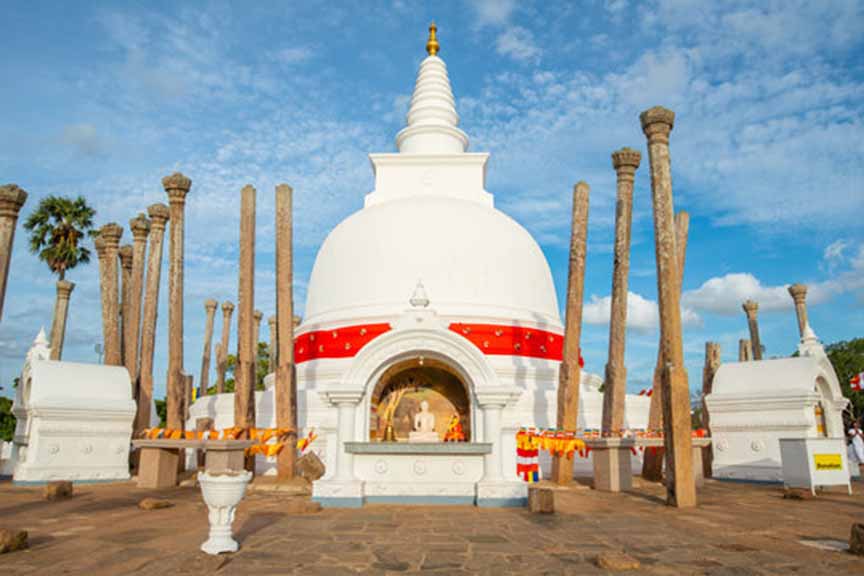 Thuparamaya is the first Buddhist temple in Sri Lanka which was built by King Devanampiyatissa.
Abhayagiri Stupa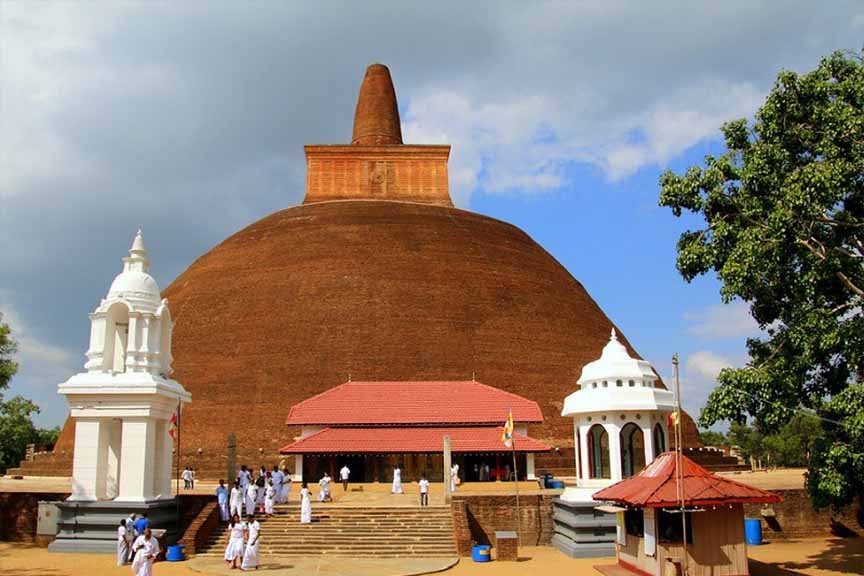 Abhayagiri Stupa, built by King Walagamba during his second reign in the kingdom of Anuradhapura, is regarded as an important religious site by Buddhists in Sri Lanka.
Jetavanaramaya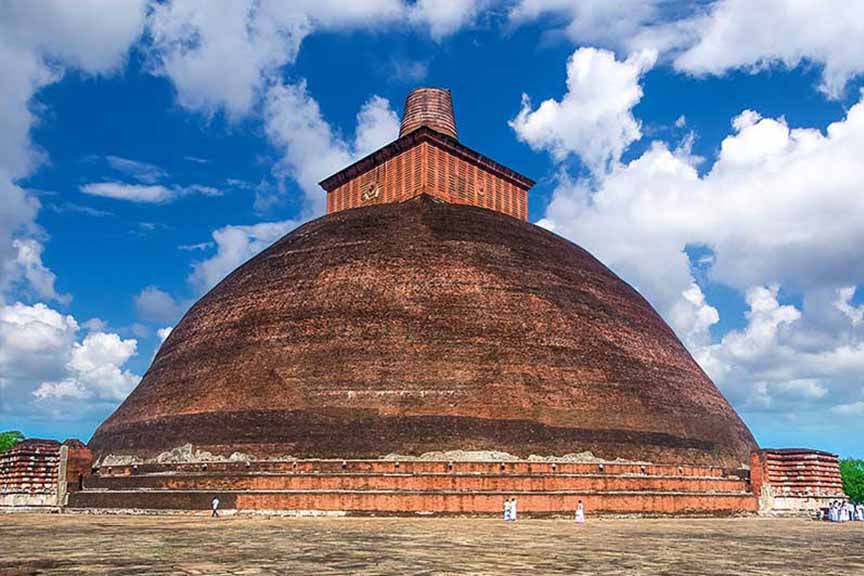 Jetavanaramaya, built by King Mahasen, was one of the tallest stupas in the ancient world.
Lovamahapaya
Lovamahapaya is an ancient structure that consists of many rows of stone pillars and a roof which is made of bronze.
Mirisawetiya Stupa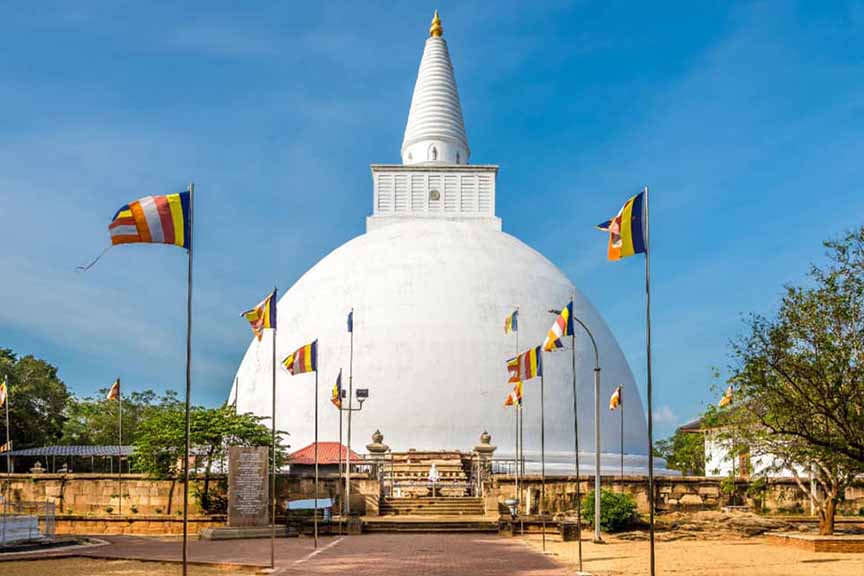 Mirisawetiya Stupa which was built by King Dutugemunu, had one of the finest vahalkadas in ancient Sri Lankan history.
Lankarama Dagaba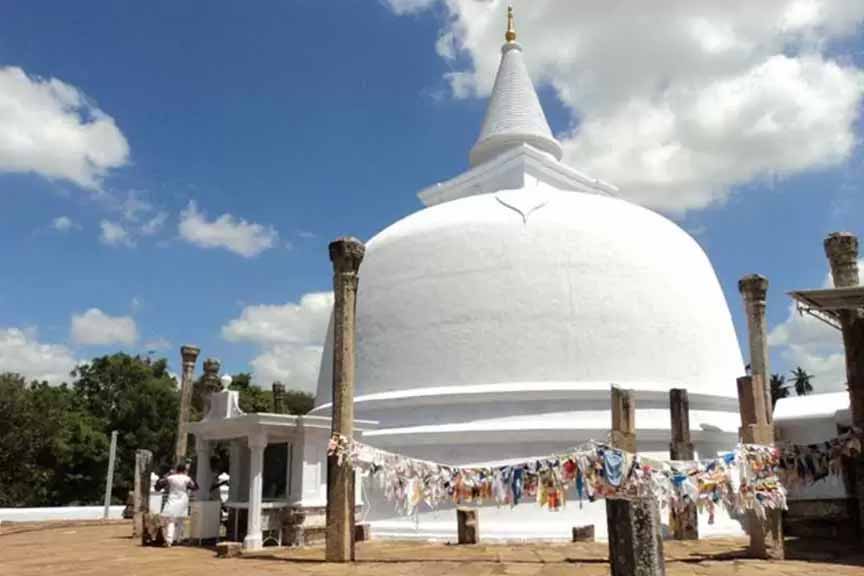 Lankarama Dagaba is an ancient stupa which was built during the reign of King Walagamba.
Getting to Atamasthana of Anuradhapura
From Anuradhapura travel along the Puttalam – Anuradhapura – Trincomalee Highway to reach the
Atamasthana of Anuradhapura.
Google Location