Anagimale Ella
Distance from Galle – 40.6 km (1 hour 21 minutes)
Anagimale Ella Waterfall is situated in the Kanneliya Forest Reserve in Galle district. The falls are a 3 km trek from here and is an easy site to reach. The falls stand at a height of 46 meters. The Anagimale Ella Waterfall is surrounded by a variety of flora and fauna and is most lively in the months of May to June. There are various kinds of orchids and many species of butterflies to be found in the area surrounding the waterfall.
The Anagimale Ella Waterfall is the waterfall which is located closest to the entrance of the Kanneliya Forest Reserve. Another waterfall which is the Narangas Ella Waterfall is situated much deeper inside the forest.
Getting to Anagimale Ella Waterfall
From Galle take the Galle – Udugama Road and go past Yakkalamulla up until Udugama. At Udugama, continue on the Udugama – Hiniduma Road from the Homadola junction. From here continue straight on the Kanneliya Road. Once you reach the Kanneliya Rainforest, travel about 2 km inside to find the Anagimale Ella Waterfall.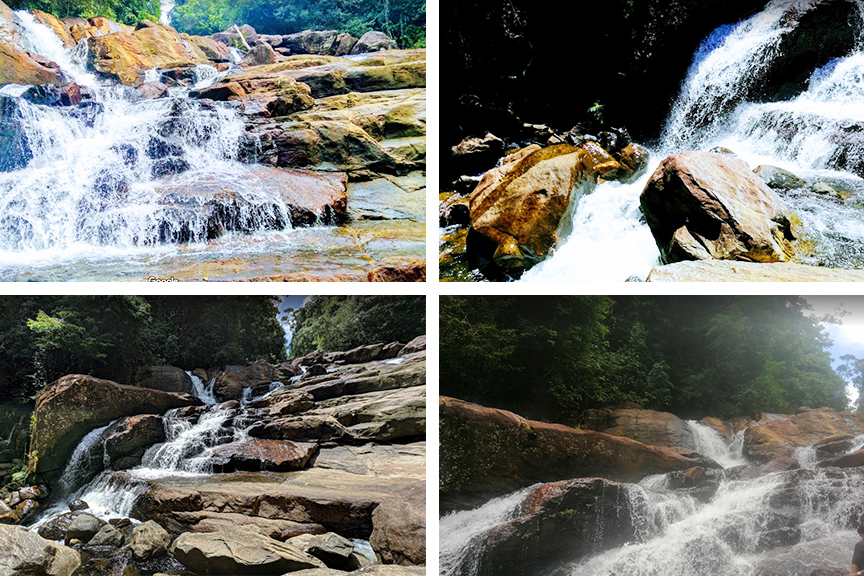 Google Location