Distance from Kandy – 26.1 km (57 minutes)
Alagalla Mountain Range in brief
Alagalla Mountain Range, also known as "Potato Mountain Range" and translates to "Tuber Rock" in English, is situated at the border of the Central and Sabaragamuwa provinces. It is situated in Mawanella. The mountain has been used as a defense location against the Portugese, Dutch and English who tried to surrender Kandy. This mountain range is surrounded by Uthuwankanda, Bathalegala which is also known as Bible Rock, Ambuluwawa, Devanagala, Knuckles Mountain Range and Hanthana Mountain Range. The mountain doesn't attract much of a crowd although it is great for hiking. There are two routes to get here, one being via Pilimathalawa which is easier to climb and the other being the Gangoda station route which is great for a challenging hike.
Historical importance of Alagalla Mountain Range
The Alagalla Mountain Range has served as a natural defense location for almost five centuries which is from 1505 to 1948. A lot of the battles to invade the Kandyan kingdom took place at Balana. Due to this reason the Balana Fort, which was built between the Kadugannawa Pass and the Alagalla Mountain Range, functioned as a strategic rock fortress during this time period.
Getting to Alagalla Mountain Range
From Kandy travel along the Colombo – Kandy Road passing Peradeniya until Mawanella to reach the Alagalla Mountain Range which is situated on the Rambukkana-Mawanella Road.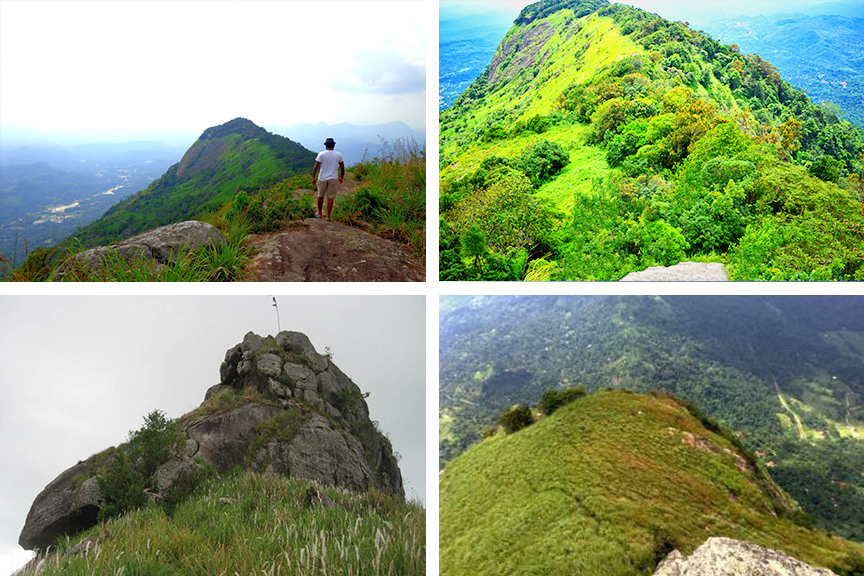 Google Location