Distance from Mirissa – 8.7 km (20 minutes)
Agrabodhi Raja Maha Viharaya is an ancient Buddhist temple situated in Weligama. The temple dates back to the reign of King Devanampiyatissa of the Anuradhapura kingdom. The chronicle of the Holy Bodhi Tree, the Bodhivamsa states that the very first of the Bodhi saplings out of the first thirty two saplings from the sacred tree of Sri Maha Bodhi was planted at Agrabodhi Raja Maha Viharaya temple grounds during the reign of King Devanampiyatissa. However, the image house of the temple is believed to have been built by the great King Parakramabahu of the Polonnaruwa era. The painting inside the image house if belongs to the Kandyan era. Some folklore also states that the temple was built by King Agrabodhi IV and thus was named after him.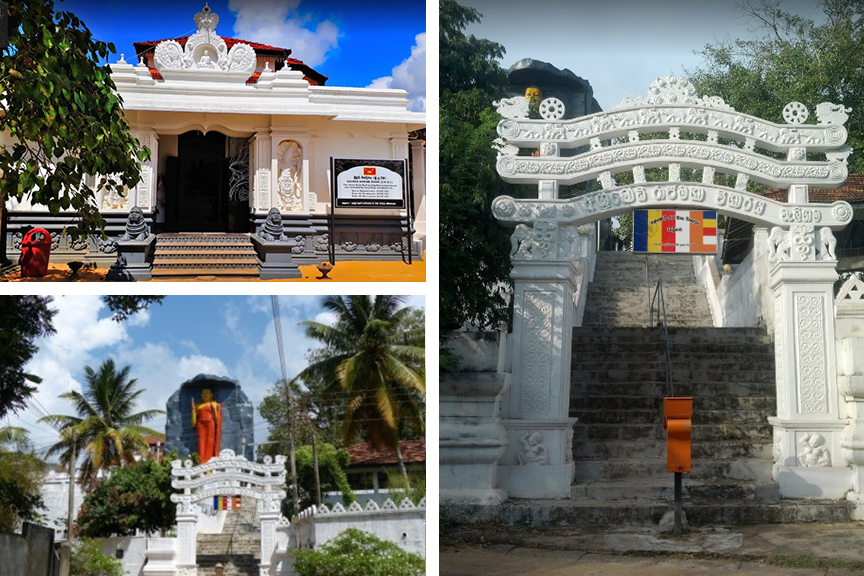 Getting to Agrabodhi Raja Maha Viharaya
From Mirissa travel along the Matara Road up to Weligama and turn to Agrabodhi Mawatha to reach the Agrabodhi Raja Maha Viharaya.
Google Location