Distance from Anuradhapura – 8.0 km (15 minutes)
Abhayagiri Museum is situated along Anula Mawatha in Anuradhapura. It is a small museum with a fair collection of sculptures, pottery which belongs to the Anuradhapura era. The building of the Abhayagiri Museum depicts old colonial style architecture.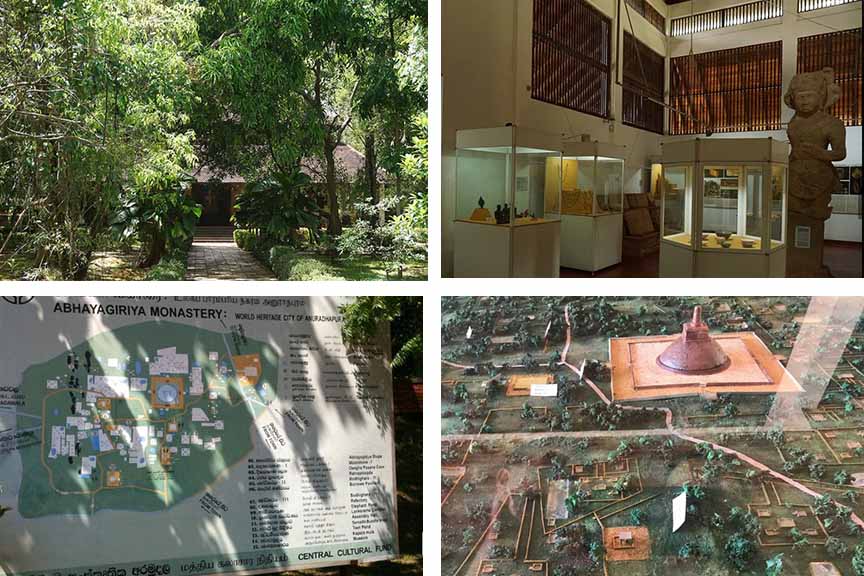 Getting to Abhayagiri Museum
From Anuradhapura travel along the Puttalam – Anuradhapura – Trincomalee Highway and turn onto Anula Mawatha to reach the Abhayagiri Museum in Anuradhapura.
Google Location