Distance from Kandy – 61.4 km (1 hour 49 minutes)
18 Bend Road, also known as 'Daha Ata Wanguwa', is situated along the Kandy-Mahiyangana-Padiyatalawa Highway in the central highlands of Sri Lanka. The road is popular as a very challenging drive even for the most experienced drivers. Many feared this route due to these bends, but it was the only route connecting these areas together. Although the name says '18 bend' in reality the road only has 17 bends because one bend was removed long time back when the road was expanded. It is known as one of the most dangerous roads in Sri Lanka and has become very popular among tourists. Many children and adults have a habit of counting these bends while travelling along this route and stopping over at the top of the mountain to gaze down at the beautiful valley of Mahiyangana.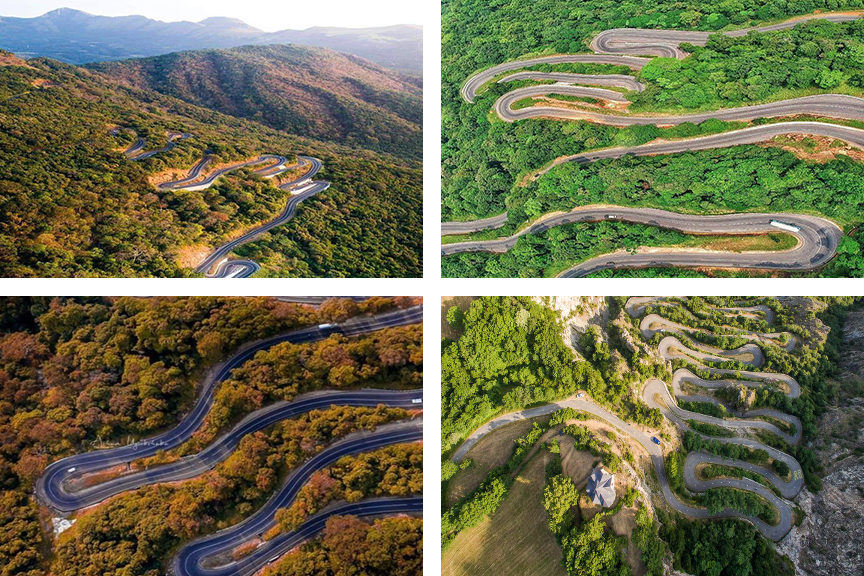 Getting to 18 Bend Road
From Kandy travel along the Teldeniya Road and Kandy-Mahiyangana-Padiyatalawa Highway passing Digana, Teldeniya, Medamahanuwara, Hunnasgiriya, Ududumbara and Mahiyanganaya up to Padiyatalawa to completely travel along the 18 Bend Road.
Google Location